Introduction
You are Neon, an intrepid maintenance droid, roaming the SolVest complex. Clean energy leaks and pollucite crystals from each level by steering around each level and hovering over gaps. Hovering uses more energy (shown in the top left of your screen) than walking so don't hover for too long. Once a level is cleared head to the end of level portal and share your acheivement on Facebook and Twitter.
How to Play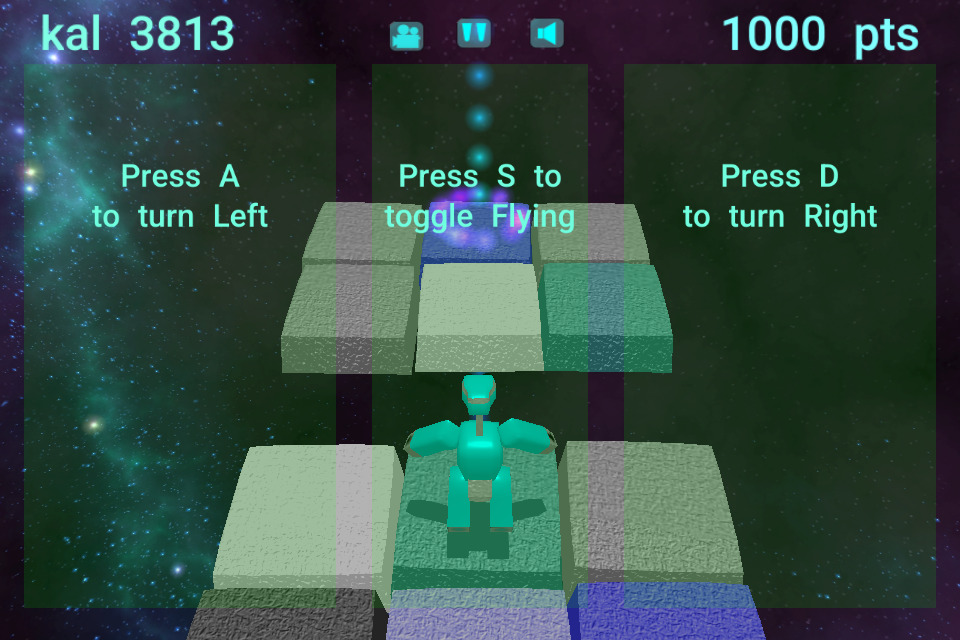 To start play tap the play button in the bottom centre of the main screen. If you have unlocked levels you will be able to scroll through and select your starting point.

You get a chance to set the difficulty by tapping the bar at the bottom of the screen as each level begins. Easy will allow you to turn on the spot (double tap to execute a perfect 180) and doubles your energy allowance but your level completion bonus is decreased. In hard mode you turn on the leading foot and have reduced energy - you will receive a greater bonus for completeing levels.

Once playing tap left or right to steer Neon and tap in the centre of the screen to toggle the hover function.
In App Store

You activate the In App Store from the intro screen by tapping the "Buy" button. This will download prices and open the store. To select items in the store tap the left and right scroll arrows. Then tap the "Buy" button at the bottom of the screen and confirm your purchase. To sync purchases to other devices tap the restore button on the far right at the top of the store area. To exit from the store and return to the game tap the "X" button at the top of the store area.

The following items are available for purchase:
Remove Ads - permanently remove Adverts from Neon Starlight Lite
Upgrade to Full Version - Allows you to play on after the third level and unlock all 18 levels as in the Full Version
Unlock All Levels - All avaiable levels are unlocked so you don't have to play each one first (best used with Upgrade to Full Version)

If you remove Ads and Upgrade to the Full version you will have the same app as if you had purchased the full version of Neon Starlight.

Thanks again and enjoy playing Neon Starlight Lite!